Graham Hobbs, Marketing/Sponsorships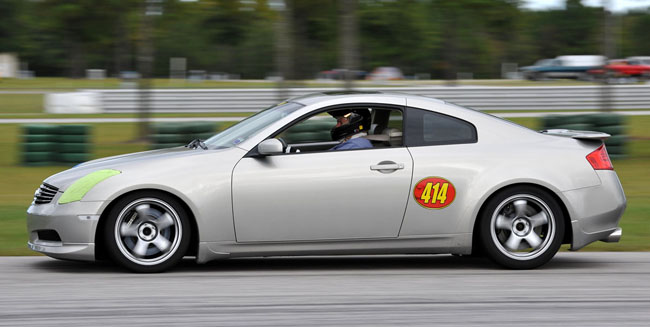 OK... I'm one of the newbies to ZDayZ (sort of). ZDayZ '08 was my first big experience with this Z Community thing. Turns out...it raises happy blisters on the rump of just too much damn fun!
Why am I here? I was dragged kicking and screaming from the track by Bryan and Morris, and soothed with tales of the road by Justin (LIAR....., read on). How did I become a "Staff Member?" I'm not sure (and I'm not sure which appendage that is), but it appears these people are under the impression I will ask virtually anyone about most anything.
Well, as I was never a social drinker - purely recreational - and I've found that ZDayZ has its own Demigod with a blender driven by a tuned weed eater motor. I just fell in. My only complaint so far is one local in a white pickup truck.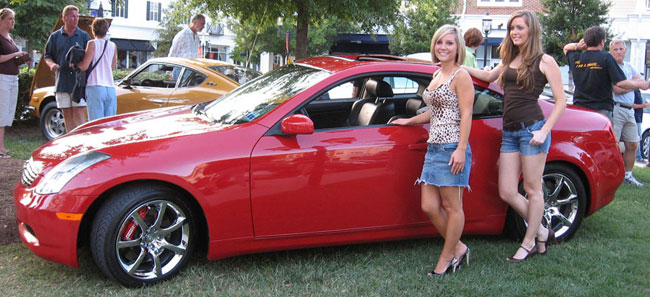 ZDayZ '08 saw the demise of my 1st '03 G35 (Laser Red 5AT). Early on Saturday morning on lower NC Hwy 129, in the prop wash of Bryan and Doug Stewart (the aforementioned Demigod), a local in a white pickup truck chose my portion of the road over his/hers. In turn I chose to climb the mountain and the red G35 was a total loss.
For ZDayZ '09 I returned with a Desert Platinum Metallic '03 G35-6MT with all (and more) of the modifications from the previous car - largely for HPDE and Track Lapping Day use. A joy to drive on any decent road.
Besides volunteering to inspect Doug's blender for safety compliance (requires a certain frequency of cycles), in a moment of weakness I embraced the privilege of weighing our ZDayZ Sponsor's wallets starting with the 2009 ZDayZ. As the junior "Bag Man" for this operation I am allowed to participate in insuring that the Sponsor's gracious support benefits them and the quality of the each ZDayZ event. Without their support, we're all doing something else!
By Enthusiasts, For Enthusiasts. Could it be any better?