ZDayZ 2013 Events
This is your 1st or 2nd stop at Fontana Village and it will be housed in the Recreation Hall. This is where you will check into the event. Here you will get: your shirts, your goody bags, and most importantly this is where we are headquartered for the event. If you have questions or concerns, bring it to the attention of Glen or Michelle at Registration.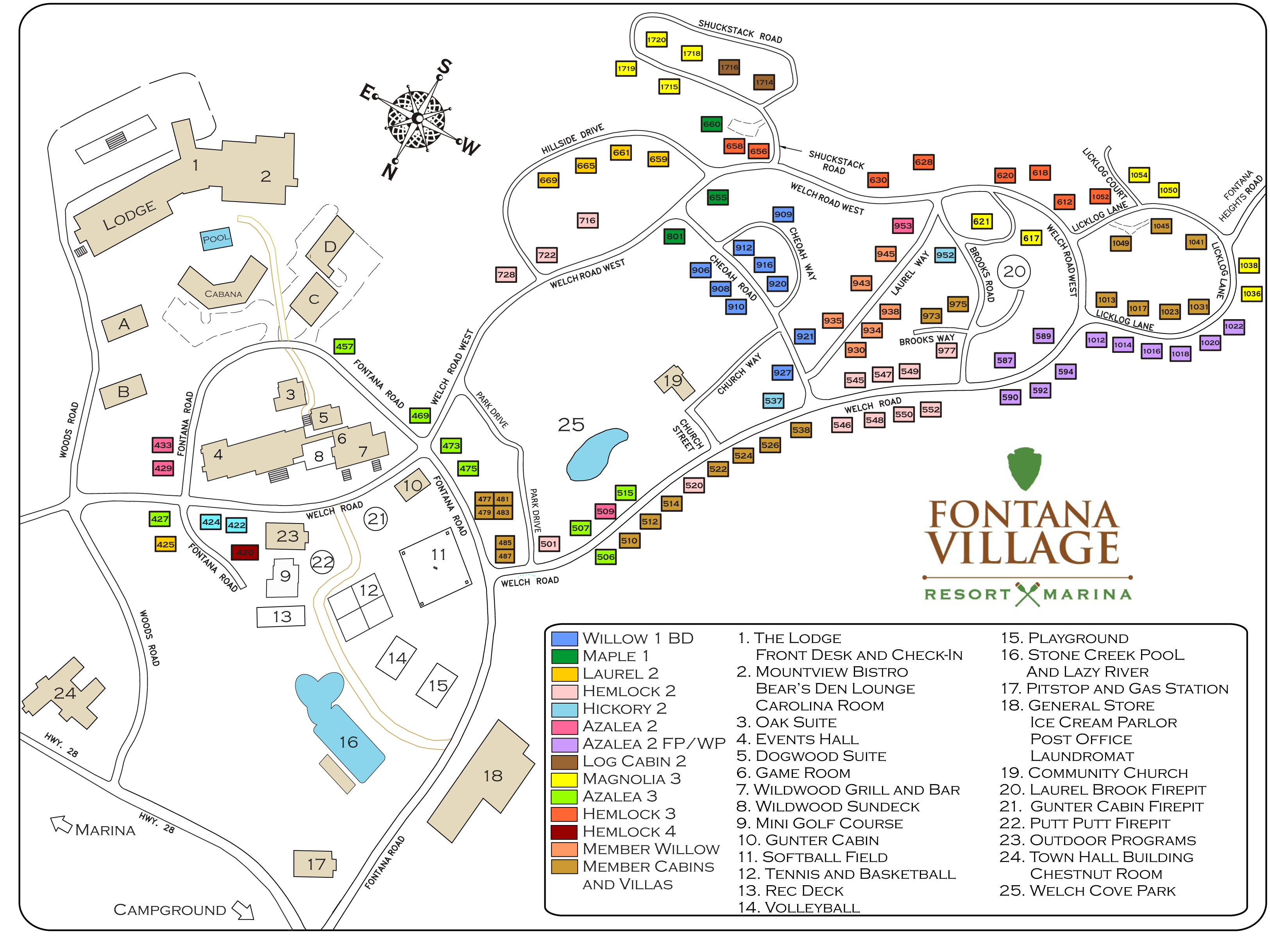 The Top Dawg Challenge. You think you have what it takes to run with the Big Dawgs, or are you too scared and want to stay on the porch? Every year the Top Dawg Challenge (sometimes referred to as the Airstrip Event,) sponsored by Forged Performance, is a chance to see some extremely powerful cars battle it out on an airstrip. Registration for this event is here.
Location will be the Hendersonville regional airport.
Think you are the ultimate Z fan? Have you forgotten more about Zs than most have ever known? Want to impress your friends and dazzle newbies with your grasp of all things Z? Coastal Z Club challenges you to put your intimate and vast Z knowledge to task, and on display in the Second Annual ZdayZ Trivia Contest ! We will award both instantaneous individual prizes, and a prize to the winning team and its 8 individual members, to be presented at the Award Ceremony! Rules:
1. Teams are composed of up to eight 8 present members, you may only ask the members of your team for answers-no electronic or outside help!
2. All team answers are to be written legibly on the answer form-correct answers that are vocalized will void the question they answer. The member information on the form must be filled out (legibly!) for the team awards presentation.
3. Team forms will be scored after the event-so explain as much as you want to when you feel the need.
4. Individual questions will be targeted to random individuals, please don't blurt out the answer unless you are called on!
Location will be in the recreation hall.
What better way to start ZdayZ with some free form Debauchery. Something will fill this time space up, but Inappropriate Motorsports will be in the middle of it!
Location will be where ever Graham Hobbs and Bryan Settle are :)
As many of you know ZDayZ is a very patriotic group and our staff is full of vets and every year we recognize the vets in attendance. This is one more step in that direction, many of our young service people are returning home in much worse shape than they left home. We want to send some money directly towards a charity that helps our wounded vets. In essence this event will be Friday at 9:00 am. We think we can make a 5k lap inside the village proper. A 5k runner/walker will do one lap, a 10k runner/walker will do two laps. The entry is $20, in return for your entry you will receive a raffle ticket for a FREE DXD CLUTCH KIT that can only be won with this special raffle ticket. You will also receive a unique race shirt. There will be awards for fastest 5k/10k. However the real fun in this is going to be the club, group, or partner with the most participants will get something cool, TBD, and the club, group, or partner that generates the most revenue for the Charity will get something cool, while you may think those go hand in hand, they are different, cash talks, money walks. :) Also there will be an award for best theme for a team. So get creative! Email Bryan to register for this event, we need to know your name, shirt size, and city state where you are from.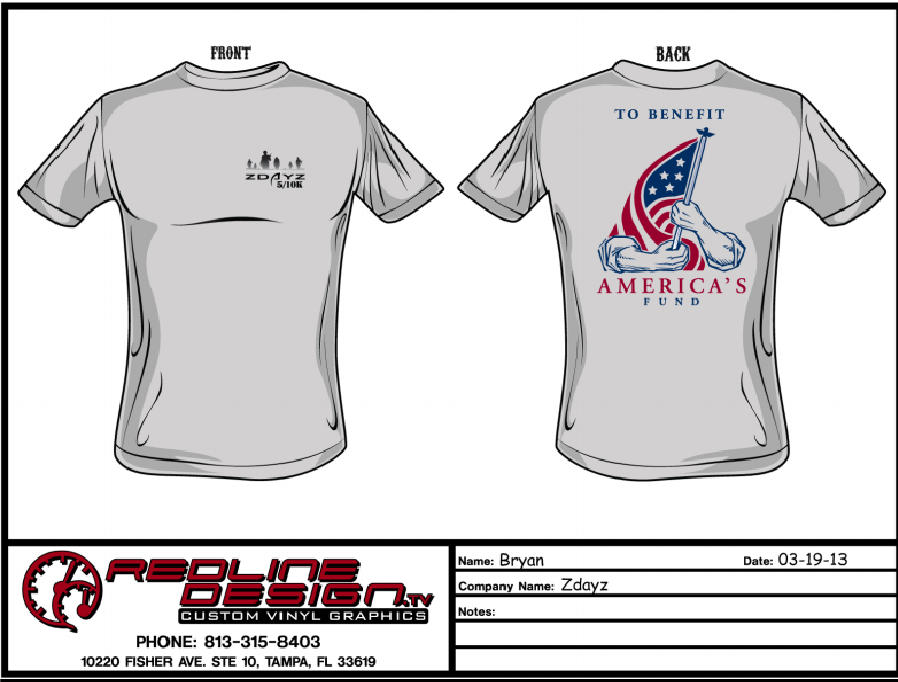 Starting line will be the Wildwood Grill Parking lot.
First Inaugural ZDayZ 5/10K
ID
BIB #
Distance
First Name
Last Name
City
State
Flag
42
001
10k
Derek
Brown
Chesterfield
MI
16
002
10k
Bryan
Settle
Rock HIll
SC
17
003
5k
Michelle
Bachand
Rock Hill
SC
206
004
10k
Scott
Gleeson
Wharton
NJ
227
005
5k
Amanda
Lapeze
Baton Rouge
LA
253
006
5k
James
McBride
Atlanta
GA
254
007
10k
Leslie
McBride
Atlanta
GA
103
008
5k
Christian
Looney
Brandon
FL
104
009
5k
Stephanie
Looney
Brandon
FL
20
010
10k
Nick
Jacob
Raeford
NC
638
011
5k
Ron
Mounce
Maineville
OH
558
012
5k
Kevin
Kribs
Oswego
NY
613
013
10k
Kathy
Bloodsworth
Princess Anne
MD
636
014
10k
Stan
Saryhin
Bethpage
NY
18
015
5k
Russ
Rana
Dothan
PK
663
016
10k
Dave
Winter
Mishawaka
IN
642
017
10k
Jeremy
Mounce
Dallas
TX
116
018
5k
Steven
Medvid
Tallahassee
FL
117
019
5k
Andrea
Medvid
Tallahassee
FL
40
020
5k
Lee
Helpingstine
Ferndale
MI
360
021
5k
Nikki
Good
Brandon
FL
255
022
5k
Tori
Durphey
Green Bay
WI
120
023
5k
Jeremy
Barrow
Atlanta
GA
121
024
5k
Danya
Barrow
Atlanta
GA
338
025
5k
Paul
Oliverio
Marysville
OH
339
026
10k
Monica
Oliverio
Marysville
OH
6
027
5k
Jordan
Brown
Ringgold
GA
22
028
5k
Brian
May
Ann Arbor
MI
5
029
5k
Tracey
Long
Ann Arbor
MI
640
030
5k
Kevin
Parlett
Charlotte
NC
30
031
10k
Dominic
Booth
Fort Walton Beach
FL
127
032
5k
Amanda
Lucas
Radcliff
KY
89
033
5k
Burch
Walker
Oakland
TN
90
034
5k
Erin
Shoaf
Oakland
TN
676
035
5k
Reid
Traylor
Marietta
GA
678
036
5k
Kelly
Williams
Marietta
GA
369
037
5k
Megan
Cremer
Alabaster
AL
42
038
5k
Trevor
Stayton
Goodrich
MI
252
039
5k
Eric
Love
Birmingham
AL
251
040
5k
Eric
Jones
Birmingham
AL
159
041
5k
Pem
Hobbs
Charlotte
NC
599
042
5k
Nina
Ruan
Dallas
TX
8
043
5k
Tim
Gamble
Fontana Village
NC
29
044
5k
George
Nacarato
Charlotte
NC
533
045
5k
Ryan
Payne
Maplesville
AL
173
046
5k
Kelly
Sewell
Houston
TX
174
047
5k
Melissa
Sewell
Houston
TX
106
048
5k
Jennifer
Mensler
Hopewell Junction
NY
167
049
5k
Philip
Gableman
Hopewell Junction
NY
71
050
5k
Harold
Ballinger
Spartanburg
SC
478
051
5k
Scott
Bowling
Ringgold
GA
242
052
5k
Mary
Ruderman
Lilburn
GA
763
053
5k
Jonathan
Millan
Lockport
IL
593
054
5k
Laura
Willette
Middleville
MI
592
055
5k
Luiz
Ibanez
Middleville
MI
202
056
5k
Justin
Philips
Bluff City
TN
494
057
5k
Brian
Schwab
Laurel
MD
494
058
5k
Heather
Willis
Laurel
MD
468
059
5k
Tony
Price
Maryville
TN
468
060
5k
Linda
Price
Maryville
TN
23
061
5k
Chad
Martin
Gulf Breeze
FL
12
062
5k
Austin
Hoke
Mooresville
NC
13
063
5k
Becca
Hoke
Mooresville
NC
265
064
5k
Jose
Cardona
Newport News
VA
419
065
5k
Lee
Havey
Louisville
KY
288
066
5k
Andrea
Burns
Riverview
FL
local
067
5k
Jack
Morrison
Robbinsville
NC
local
068
5k
Nancy
Morrison
Robbinsville
NC
local
069
10k
Tyler
Knowles
Ngurinit
KE
local
070
5k
Haley
Knowles
Robbinsville
NC
local
071
10k
Amir
Giryes
Israel
IL
local
072
5k
Spencer
Vaterlaus
Aurora
IL
local
073
5k
Ellie
Woodworth
Gatab
KE
local
074
5k
Becky
Woodworth
Gatab
KE
local
075
5k
Kayla
Woodworth
Gatab
KE
local
076
5k
Hannah
Woodworth
Gatab
KE
local
077
5k
Jessica
Spracklin
Hamilton
OH
local
078
5k
Joseph
Gilbert
Greer
SC
local
079
5k
Isaac
Hartsburg
Moores Hill
IN
35
080
5k
Peter
Dwyer
Bremerton
WA
32
081
5k
Larry
Danner
Simpsonville
SC
082
5k
Jessica
Ruderman
Graniteville
SC
083
5k
Dominique
Summers
Carrollton
GA
084
5k
Rod
Summers
Carrollton
GA
local
085
10k
Cherie
Dennis
Robbinsville
NC
This has been a very popular event in past years, and we look forward to it again. All roadsters are invited (though in reality anyone can go), just meet at the general store parking lot and get lined up. Kevin and Theresa will lead you on a very cool road trip through some of the lesser traveled sections in the area.
Participants will pick up a route description and map of the route at the starting point. They will also receive their first card. The first car leaves Fontana Village at 11:00am and the last car must arrive at the final stop no later than 4:30pm. At each stop, one card will be drawn by the registered attendee at random. There are a total of five stops. The following rules will be used to rank the completed score cards.
Prizes will be awarded to the three best hands and the worst hand.
Standard Poker Hand Ranking

Five of a Kind: Five cards of any one rank, when playing with wild cards.
Royal Flush: The best possible straight flush. Ten, Jack, Queen, King, and Ace - all of the same suit
Straight Flush: Cards of five consecutive ranks, all of the same suit. The cards cannot "turn the corner": ♣4-♣3-♣2-♣A-♣K is not valid.
Four of a Kind: Four cards of any one rank, and any other card
Full House: Three cards of one rank, and two cards of a second rank.
Flush: Five cards of the same suit that doesn't make a straight
Straight: Cards of five consecutive ranks when not all five are of the same suit
Three of a Kind: Three cards of the same rank and two unrelated cards
Two Pair: Two cards of one rank, two cards of another rank, and a fifth
One pair: Two cards of the same rank and three other unrelated cards
High Card: Known as a 'Busted Hand'. Five unrelated cards – no pair, no flush, no straight. Nothing.
Launch Location will be General Store parking lot.
The ZDayZ Frisbee Golf Tournament will be played onsite at Fontana Village Resort's Frisbee Golf Course. Either rent disks from Fontana or bring your own.
This is the "official" welcome dinner of the event. By now you should not have any strangers. Please come and break bread with us, (you already paid for it with your registration fees,) and hear what we have to say. While we're at it, this is a great opportunity to take a chance at many, many door prizes. This is also the best place to get the most up to date event information.
This band out of Athens Georgia, has a local outstanding reputation for rocking it out. An excerpt from their website, "Formed in 2010, Seven Handle Circus is a six-piece Georgia band that has been critically acclaimed as "bad-ass bluegrass" with the "drive and energy of a rock band." During their legendary live performances they push the limits of human endurance to send each crowd into a dancing and partying frenzy. Elements of rock, punk and alternative infuse their shows and they have even rocked crowds with rappers such as T-Pain & Yung Joc"
Brian Kleeman is a Pirelli World Challenge driver in his 370Z. Meaning he's what you call a Professional Race Car Driver. He has offered his time to answer your questions about track driving & road racing. THSCC, Tarheel Sports Car club has co-sponsored this Q&A session, that would be Graham and/or Bryan. :)
Location will be in the recreation hall.
Melissa Miller drifts, period. You have drifting questions, she probably has the answers. She has offered her time to answer your questions about drifting. CIN motorsports has built many drift cars, and continues to build them. Bobby and his team have agreed to help answer car setup and technical questions about drifting.
Location will be in the recreation hall.
The ZdayZ Exhaust competition has become a staple event for us. The soundoff is actually two events in one. There is the best sounding exhaust award and the worst sounding exhaust award - as voted by the people. Think your car sounds good? Yeah, we'll be the judge of that!
Location will be the street in front on the Wildwood Grill parking lot.
This is the awards dinner of the event. This is where all of the awards for all of the events will be given out. Also more door prizes, and of course our AWESOME raffle prizes. This is the place to be, (again you have already paid for the meal), might as well enjoy it!
Location will be in the recreation hall.
The ZDayZ Deck Party has become legendary at ZDayZ. This DJ'ed party on the deck at the Grill is the place to be Saturday night. Z1 Motorsports the scene, the ZDayZ regulars set the party. If you can't throw down at the Z1 Deck Party, maybe you'd be better off taking knitting lessons, Grandmaw.
The beer pong tournament will be at the Putt Putt Pavilion. Registration is separate from ZDayZ registration, you must email Don James to register for the Tournament. Cost is $25 per team ($26.75 if paid via paypal) Purse: 1st Place: $250 2nd Place: $50 First Team Eliminated: $20 20 Teams only Single Elimination
Location will be in the putt putt pavilion.
Cornhole Tourney / Liquid Apple Pie Tastin' Contest 12-24 Teams Max Doubles Cornhole Tourney 6pm- until we stop havin' fun May 16th
Rules:
1. Singles or Doubles
2. Every Cornhole / Corn Toss match is broken down into innings of play. During each inning of play each contestant must pitch all four corn bags.
3. 2 points for corn bag in the hole, 1 point for bag on board, 21 points wins the game.
Location will be on the Ball Field
Car Show Pre-registration deadline, May 1st.

There will be NO onsite car show registration.

The Car Show will be Judged event. The classes will initially be determined based on pre-registration, and the criteria set below.
Cars will be broken down based upon Generation of Z 1st – 6th. Infiniti G's, GT-Rs, and other classes will be filled based upon participation levels
Modification Levels:
Stock: just like it rolled off the show room floor. (special models are included, i.e. SMZ, Nismo, 280ZXR, etc...)
Mild: less than 10 visible modifications to the car (examples: lip kits, suspension, engine dress up, wheels, audio, exhaust, shift knobs, etc.)
Wild: between 10 and 20 visible modifications to the car (examples: full body kits, custom seats, roll bars, large audio/video installs, etc.)
Extreme: 20 or more visible modifications (examples: color change, wide body kits, custom interior; motor swaps, etc.)
This is the way the car show is going:
1. We are NOT limiting the number of cars per class as before.
2. Judges will be selected from participants of the show. Individuals with prior experience will be asked to facilitate the judging teams for groups.
3. You will not be asked to judge the Generation/Model of car that YOU entered into the car show; the show committee will make every attempt to match the judges to their relative experience.
4. There will be a duo/trio of head judges per Generation/Model to oversee the judging and classing of cars for THAT Generation/Model. These head judges will also re-class cars that are deemed to be mis-classed. These Judges will also be responsible for compiling the scores for each Generation/Model and getting that to the staff of ZdayZ by the allocated time.
To explain the table:
Class ID, this will be the unique identifier on the dash plaque, also shows how many are in class.
Name, we hope you understand that part.
Registration, this is your unique number in the registration database, it is not the number of people, just number of entries. This shows the order on which people have registered
Year, your model year
Model, your car's model
Class, Stock, Mild, Wild, Extreme or Partner
All scores will be tallied and the highest score in each class wins, the second highest score gets second place. The best of Show will be determined by the following process. Each representative generation (s)/class winner will be entered into the "Best of Show" event. Based upon their initial scoring and direct comparison, these cars will be scrutinized by the Judges to select the Best of Show. Judging Criteria is as follows:
Exterior: 1-100, 100 possible points
Interior: 1-100, 100 possible points
Engine Bay: 1-100, 100 possible points
Judges Appreciation Points - 30 points total. This year each team of judges will be give 10 points per part: Exterior, Interior, & Engine Bay to award and recognize vehicle/owners that have done an exemplary job of preparing their car. These points will be awarded purely on the discretion of the judges to account for color, components, presentation, installation to the vehicle.
Judges, As stated before, if you enter the car show you could be selected as a judge. You will judge similar Model/Generation, if possible , but not your own car. Special sub classes, like best Roadster and best Competition car. When you register your car, and choose Roadster as the body Type, you are automatically entered into the Roadster Sub-Category, also when you register and indicate roll bar/cage on modifications you are automatically entered into the Competition car Sub-Category. It is possible to win the model class and the Special Sub-category class. Car Show schedule:
8:30 - 10:00 -- Car show Pictures and parking (Russ, Patrick, ZROC)
Car show pictures will be taken n the general store parking lot. One must get staged and then run through the picture process int he general store parking lot to have your vehicle's picture taken, and to also recieve your dash plaque for the car show. GO TO THE GENERAL STORE FIRST before attempting to enter the ball field.
10:30 - 1:00, Car Show Judging
1:00 - 1:30, Tallying Votes
1:00 - 2:00, Staff Judging and subclass judging, Staff
2:00 --> Cars leave ball field, head for Dam Foto
Partner Class "Shop Cars"
Class #
First Name
Last Name
Registration
Year
Model
Class
9101
Lou
Fusz
107
2009
370Z
Partner
9102
Nikki
Good
360
2003
350Z
Partner
9103
Dave
Winter
663
2005
350Z
Partner
9104
Sharif
Abdelbaset
675
2013
GTR
Partner
9105
Tony
Meyerson
690
2010
370Z
Partner
9106
Vuk
Zivik
680
1990
300ZX
Partner
9107
Carl
Philips
741
2013
JUKE-R Competition
Partner
9108
Jeff
Simmons
742
2013
GT-R
Partner
Extreme Class
Class #
First Name
Last Name
Registration
Year
Model
Class
9001
Nick
Jacob
20
2005
350Z
Extreme
9002
Gordon
MacSwain
79
1970
240Z Competition
Extreme
9003
David
Johnson
226
1976
280Z
Extreme
9004
William
Bru
267
2003
G35
Extreme
9005
Andrew
Scott
268
1970
240Z
Extreme
9006
Todd
Diffee
372
2005
G35
Extreme
9007
Terry
Franck
528
1991
300ZX
Extreme
9008
Alex
Gallardo
532
2003
350Z Competition
Extreme
9009
Vikram
Anandan
602
1998
240SX
Extreme
9010
Brian
Taylor
607
1995
300ZX Competition
Extreme
9011
Collin
Bosworth
687
1971
B510
Extreme
9012
William
Hickman
716
2005
Other Competition
Extreme
9013
Rick
Nye
727
1970
240Z Competition
Extreme
S30 Stock "240Z, 260Z, 280Z"
Class #
First Name
Last Name
Registration
Year
Model
Class
1001
Steve
Evenson
195
1978
280Z
Stock
1002
Asby
Fulmer
353
1972
240Z
Stock
1003
Matthew
Ragan
606
1972
240Z
Stock
1004
Alberto
Marichal
618
1976
280Z
Stock
S30 Mild "240Z, 260Z, 280Z"
Class #
First Name
Last Name
Registration
Year
Model
Class
1101
Asby
Fulmer
187
1972
240Z
Mild
1102
Steve
Waller
291
1973
240Z
Mild
1103
Rob
Henry
457
1977
280Z
Mild
1104
Mike
Shandor
665
1974
260Z
Mild
S30 Wild "240Z, 260Z, 280Z"
Class #
First Name
Last Name
Registration
Year
Model
Class
1201
Larry
Danner
32
1973
240Z
Wild
1202
David
Lamb
100
1975
260Z
Wild
1203
Herman
Carrick
257
1976
280Z Competition
Wild
1204
Andy
Kyrk
277
1973
240Z Competition
Wild
1205
Walter
Halbig
305
1970
240Z
Wild
1206
Kimet
Douglas
450
1976
280Z Competition
Wild
S130 Stock "280ZX"
Class #
First Name
Last Name
Registration
Year
Model
Class
2001
Mona
Lamb
101
1979
280ZX
Stock
2002
Asby
Fulmer
354
1980
280ZX
Stock
S130 Mild "280ZX"
Class #
First Name
Last Name
Registration
Year
Model
Class
2101
Michael
Carter
67
1982
280ZX
Mild
2102
Keyda
Harrison
208
1982
280ZX
Mild
2103
Mick
Wildin
246
1981
280ZX
Mild
S130 Wild "280ZX"
Class #
First Name
Last Name
Registration
Year
Model
Class
2201
Stephen
Dillard
151
1979
280ZXR Competition
Wild
Z31 Stock "300ZX"
Class #
First Name
Last Name
Registration
Year
Model
Class
3001
Ian
Lamb
98
1984
300ZX
Stock
3002
Jessie
Espinoza
196
1985
300ZX
Stock
3003
Asby
Fulmer
357
1985
300ZX
Stock
Z31 Mild "300ZX"
Class #
First Name
Last Name
Registration
Year
Model
Class
3101
300ZX
Mild
Z31 Wild "300ZX"
Class #
First Name
Last Name
Registration
Year
Model
Class
3201
300ZX
Mild
Z32 Stock "300ZX"
Class #
First Name
Last Name
Registration
Year
Model
Class
4001
Asby
Fulmer
355
1994
300ZX
Stock
4002
Don
Gray
651
1994
300ZX
Stock
4003
Patrick
Noonan
765
1990
300ZX
Stock
Z32 Mild "300ZX"
Class #
First Name
Last Name
Registration
Year
Model
Class
4101
William
Stokes
38
1993
300ZX Roadster
Mild
4102
Rick
Hamilton
77
1990
300ZX
Mild
4103
Bernie
Bilski
131
1995
300ZX
Mild
4104
Breanna
Normandy
248
1991
300ZX
Mild
4105
Les
Robertson
278
1990
300ZX
Mild
4106
Shai
Maltese
284
1990
300ZX
Mild
4107
John
Brooks
292
1994
300ZX
Mild
4108
Robert
Leasure
322
1990
300ZX
Mild
4109
Dawn
Thomas
323
1990
300ZX
Mild
4110
Lewis
Haddock
424
1990
300ZX
Mild
4111
Daniel
Holt
480
1990
300ZX
Mild
4112
Charles
Beason
518
1994
300ZX
Mild
4113
James
Moore
600
1993
300ZX
Mild
4114
Timothy
Kirkland
706
1991
300ZX Competition
Mild
4115
Nicole
Nuriu
723
1993
300ZX Roadster
Mild
4116
Andy
Anderson
754
1993
300ZX
Mild
Z32 Wild "300ZX"
Class #
First Name
Last Name
Registration
Year
Model
Class
4201
Kevin
Henderson
99
1990
300ZX
Wild
4202
Brett
Ramey
225
1993
300ZX Roadster
Wild
4203
Mike
Twitty Sr.
256
1992
300ZX
Wild
4204
Chris
Grigg
272
1990
300ZX Competition
Wild
4205
Sammy
Byars
374
1990
300ZX
Wild
4206
Anthony
Burton
380
1994
300ZX
Wild
4207
Trevor
Christmas
542
1990
300ZX
Wild
4208
Rich
Dombeck
679
1990
300ZX
Wild
Z33 Stock "350Z"
Class #
First Name
Last Name
Registration
Year
Model
Class
5001
Alvin
Hill
445
2008
350Z
Stock
5002
Bud
Poat
495
2006
350Z Roadster
Stock
5003
Kathy
Bloodsworth
613
2004
350Z Roadster
Stock
Z33 Mild "350Z"
Class #
First Name
Last Name
Registration
Year
Model
Class
5101
Chad
Williams
46
2007
350Z Roadster
Mild
5102
Hop
Ballinger
71
2003
350Z
Mild
5103
Bobby
Thompson
96
2004
350Z Roadster
Mild
5104
Luis
Carriles
154
2007
350Z
Mild
5105
Quinton
Chester
170
2005
350Z
Mild
5106
Cody
Wimer
188
2007
350Z
Mild
5107
Jared
Viveiros
193
2005
350Z
Mild
5108
Jerrit
Tyler
199
2007
350Z
Mild
5109
Liam
Dwyer
221
2007
350Z Competition
Mild
5110
Joel
Maynard
234
2008
350Z
Mild
5111
Daniel
Kutzler
274
2007
350Z
Mild
5112
Maggie
Wilson
301
2007
350Z Roadster
Mild
5113
Austin
Stollsteimer
309
2007
350Z
Mild
5114
VJ
Hans
344
2006
350Z
Mild
5115
Dustin
Wyke
349
2008
350Z
Mild
5116
Andrew
Barclay
358
2006
350Z
Mild
5117
Saurav
Verma
386
2007
350Z
Mild
5118
Jerrit
Tyler
391
2007
350Z
Mild
5119
Andres
Santamaria
406
2006
350Z
Mild
5120
David
Hudgens
427
2003
350Z
Mild
5121
"Mad" Mike
Taylor
439
2008
350Z
Mild
5122
Craig
Kelly
461
2006
350Z
Mild
5123
Josh
Jackson
493
2005
350Z
Mild
5124
Pamela
Robinson
504
2004
350Z
Mild
5125
Austin
Burr
555
2006
350Z
Mild
5126
Cody
Morris
697
2005
350Z
Mild
5127
Mike
Krezner
767
2003
350Z
Mild
5128
Matthew
McDonald
770
2008
350Z
Mild
Z33 Wild "350Z"
Class #
First Name
Last Name
Registration
Year
Model
Class
5201
John
Price
3
2004
350Z
Wild
5202
Russ
Rana
18
2003
350Z Competition
Wild
5203
Brian
May
22
2004
350Z Roadster
Wild
5204
Peter
Dwyer
35
2008
350Z
Wild
5205
Jordan
Chanski
83
2006
350Z
Wild
5206
Brandon
Murray
110
2008
350Z
Wild
5207
Mike
Foreman
114
2007
350Z
Wild
5208
Scott
Gleeson
206
2005
350Z
Wild
5209
Larry
Draper
320
2003
350Z
Wild
5211
Brett
Lands
421
2004
350Z
Wild
5212
Josh
Mecimore
477
2003
350Z
Wild
5213
Stan
Saryhin
636
2003
350Z
Wild
Z34 Stock "370Z"
Class #
First Name
Last Name
Registration
Year
Model
Class
6001
Lisa
Alderman
113
2010
370Z
Stock
6002
Lyndy
Stich
181
2010
370Z Roadster
Stock
6003
Ahmed
Alsadah
318
2009
370Z
Stock
6004
Todd
Williams
487
2013
370Z
Stock
6005
Chris
Baessler
489
2012
370Z
Stock
6006
Alyson
Bosworth
688
2012
370Z
Stock
6007
Al
Alberson
726
2009
370Z
Stock
Z34 Mild "370Z"
Class #
First Name
Last Name
Registration
Year
Model
Class
6101
Robert
Wilhelm
72
2009
370Z
Mild
6102
James
Coughlin
91
2009
370Z
Mild
6103
Jennifer
Taylor
112
2010
370Z
Mild
6104
Petr
Pakosta
125
2010
370Z
Mild
6105
Chris
Painter
132
2011
370Z
Mild
6106
Matt
DiPaolo
161
2010
370Z
Mild
6107
Kelly
Sewell
173
2013
370Z
Mild
6108
Cedric
Johnson
287
2012
370Z
Mild
6109
David
Brooks
293
2009
370Z
Mild
6110
Jon
Hubbard
397
2009
370Z
Mild
6111
Dennis
Thatcher
515
2009
370Z
Mild
6112
Chet
Plewacki
536
2009
370Z Competition
Mild
6113
Russ
Meeker
603
2010
370Z Roadster
Mild
6114
Robert
Rinkus
608
2011
370Z
Mild
6115
Chris
Smith
631
2010
370Z
Mild
6116
Donnie
Clem
637
2013
370Z
Mild
Z34 Wild "370Z"
Class #
First Name
Last Name
Registration
Year
Model
Class
6201
Christopher
Spohn
92
2011
370Z Competition
Wild
6202
Asby
Fulmer
356
2010
370Z
Wild
6203
Peter
Gataric
361
2009
370Z
Wild
6204
Nina
Ruan
599
2011
370Z
Wild
6205
Rob
Warrren
744
2010
370Z
Wild
G35 Stock
Class #
First Name
Last Name
Registration
Year
Model
Class
7001
G35
Stock
G35 Mild
Class #
First Name
Last Name
Registration
Year
Model
Class
7101
Jon
Belschner
86
2008
G35
Mild
7102
Ralph
Szczyglz
134
2007
G35
Mild
7103
Katie
Crowley
137
2004
G35
Mild
7104
Alan
Cabral
139
2006
G35
Mild
7105
Johny
Allgood
177
2005
G35
Mild
7106
Tori
Durphey
255
2004
G35
Mild
7107
Chad
Carlile
520
2003
G35
Mild
7108
Veronica
Jones
718
2005
G35
Mild
7109
Nikolaos
Sohoritis
640
2004
G35
Mild
G35 Wild
Class #
First Name
Last Name
Registration
Year
Model
Class
7201
Graham
Hobbs
159
2003
G35 Competition
Wild
7202
Todd
Weld
213
2004
G35
Wild
7203
Tyler
Heinzelmann
311
2006
G35
Wild
G37 Stock
Class #
First Name
Last Name
Registration
Year
Model
Class
7301
G37
Stock
G37 Mild
Class #
First Name
Last Name
Registration
Year
Model
Class
7401
Nick
Gomez
49
2008
G37
Mild
7402
Nathan
Gruol
51
2008
G37
Mild
7403
Adrian
Soto
135
2011
G37
Mild
7404
Lee
Vermont
303
2009
G37 Roadster
Mild
7405
Brian
Schwab
494
2001
G37
Mild
7406
Albert
Diaz
507
2009
G37
Mild
G37 Wild
Class #
First Name
Last Name
Registration
Year
Model
Class
7501
Richard
Stuntz
530
2009
G37
Wild
R35 Stock "GT-R"
Class #
First Name
Last Name
Registration
Year
Model
Class
8001
R35
Stock
R35 Mild "GT-R"
Class #
First Name
Last Name
Registration
Year
Model
Class
8101
Doug
Washburn
410
2009
R35
Mild
R35 Wild "GT-R"
Class #
First Name
Last Name
Registration
Year
Model
Class
8201
Brian
Spachman
719
2010
R35 Competition
Wild
Other Stock
Class #
First Name
Last Name
Registration
Year
Model
Class
8301
Stock
Other Mild
Class #
First Name
Last Name
Registration
Year
Model
Class
8401
Bryan
Settle
16
2010
Titan
Mild
8402
Atif
Ahmed
228
2013
Mustang
Stock
8403
Adam
Clater
296
1997
240SX
Mild
8404
Erin
McGehee
655
2012
Altima
Mild
8405
Davin
Sehnert
722
1998
Skyline
Mild
Other Wild
Class #
First Name
Last Name
Registration
Year
Model
Class
8501
Charles
McMillan
414
2006
Impreza STI
Wild
8502
Houston
Clever
751
2013
Other
Wild